Best 4WD recovery kit essentials: The Saber Offroad gear you need for a safer recovery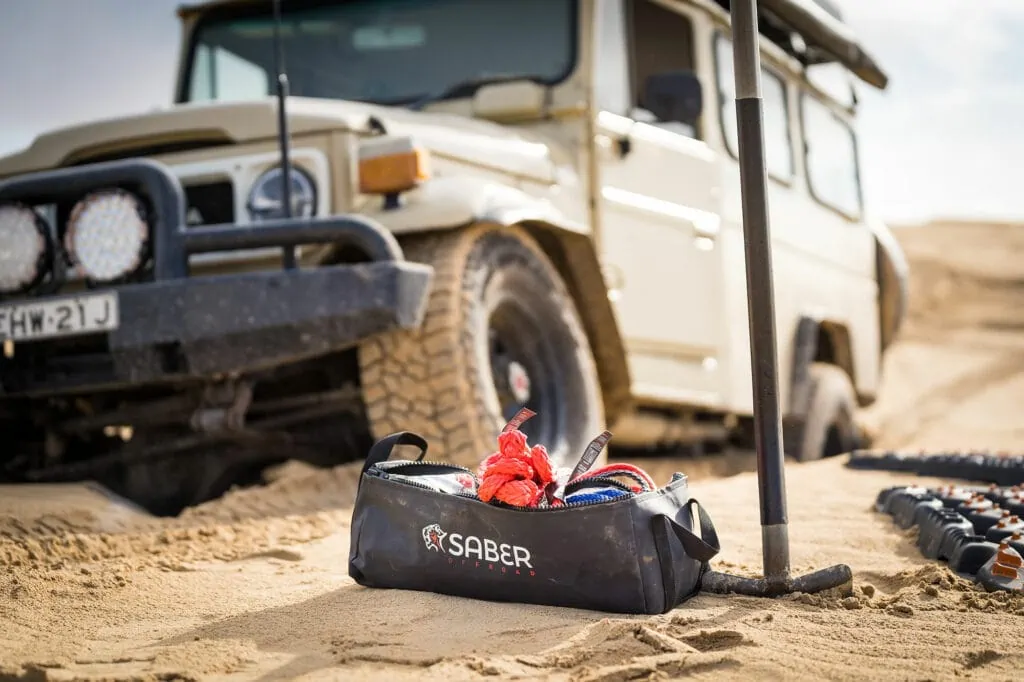 Before you leave the bitumen and head offroad, it's important to make sure you have the 4WD recovery kit to get you home.
Taking the wrong gear with you on any 4WD trip can turn your leisurely drive into a potentially dangerous situation. Selecting the right kit for you, your vehicle and your adventure will help ensure you have peace of mind.
Recovery kits range in size and complexity. In this guide, we aim to outline what will work best in your kit and what to look out for when buying your gear.
Do I need a 4WD recovery kit?
The short answer is, yes. Regardless of if you are a beginner or a seasoned pro, if you go offroad, then it's imperative you always travel with recovery gear when heading out on your adventures. 
How much gear you take is very much dependent on where you are going, what you plan to do and how proficient you are with your equipment.
A 4WD recovery kit can range from outdated snatch straps and metal shackles through to complete kits with modern kinetic ropes, shackles, recovery boards and more.
The safest 4X4 recovery kit is one that contains quality equipment that is matched to the weight of your vehicle.
However, what you need in your offroad recovery kit also depends on:
Every recovery situation is different. What you use in an easy recovery may vary greatly to that of a more difficult one. It's best to prepare for the worst and carry gear you are comfortable using in any scenario.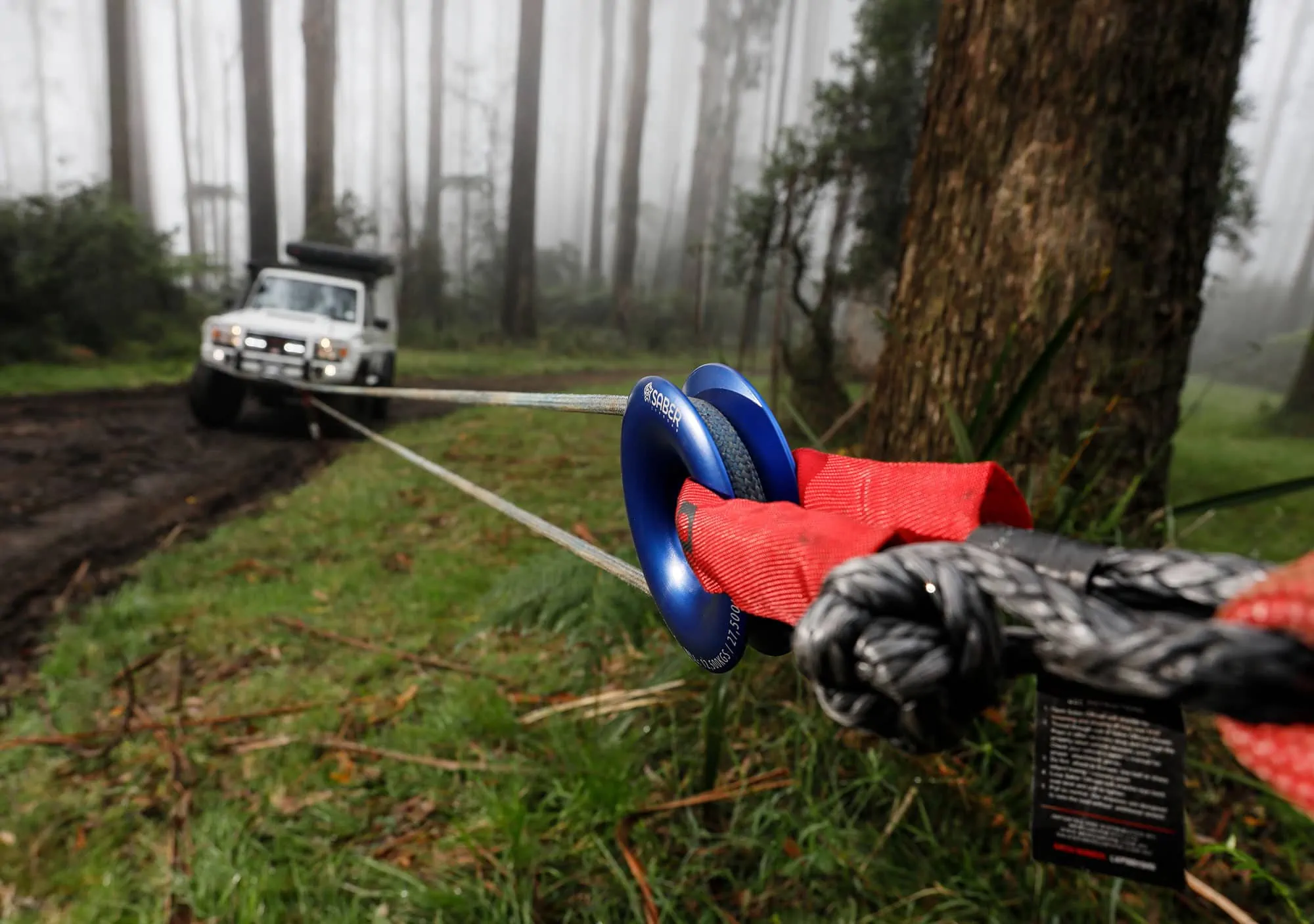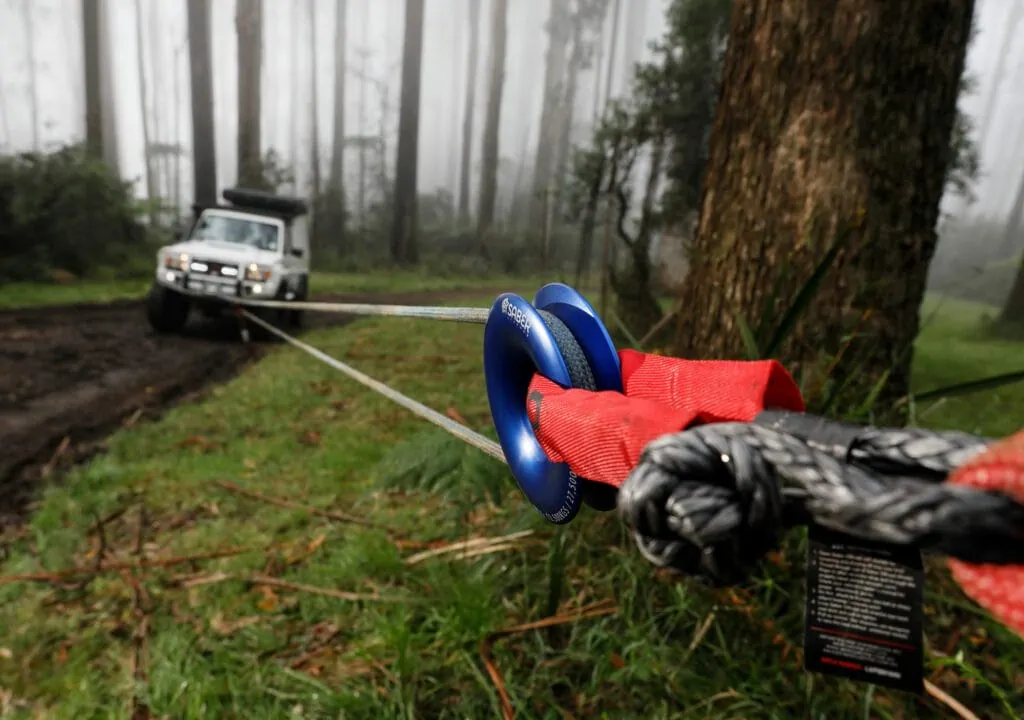 As mentioned, what you carry in your 4WD recovery kit will depend on your vehicle. The most common, and most impactful variation, is a winch.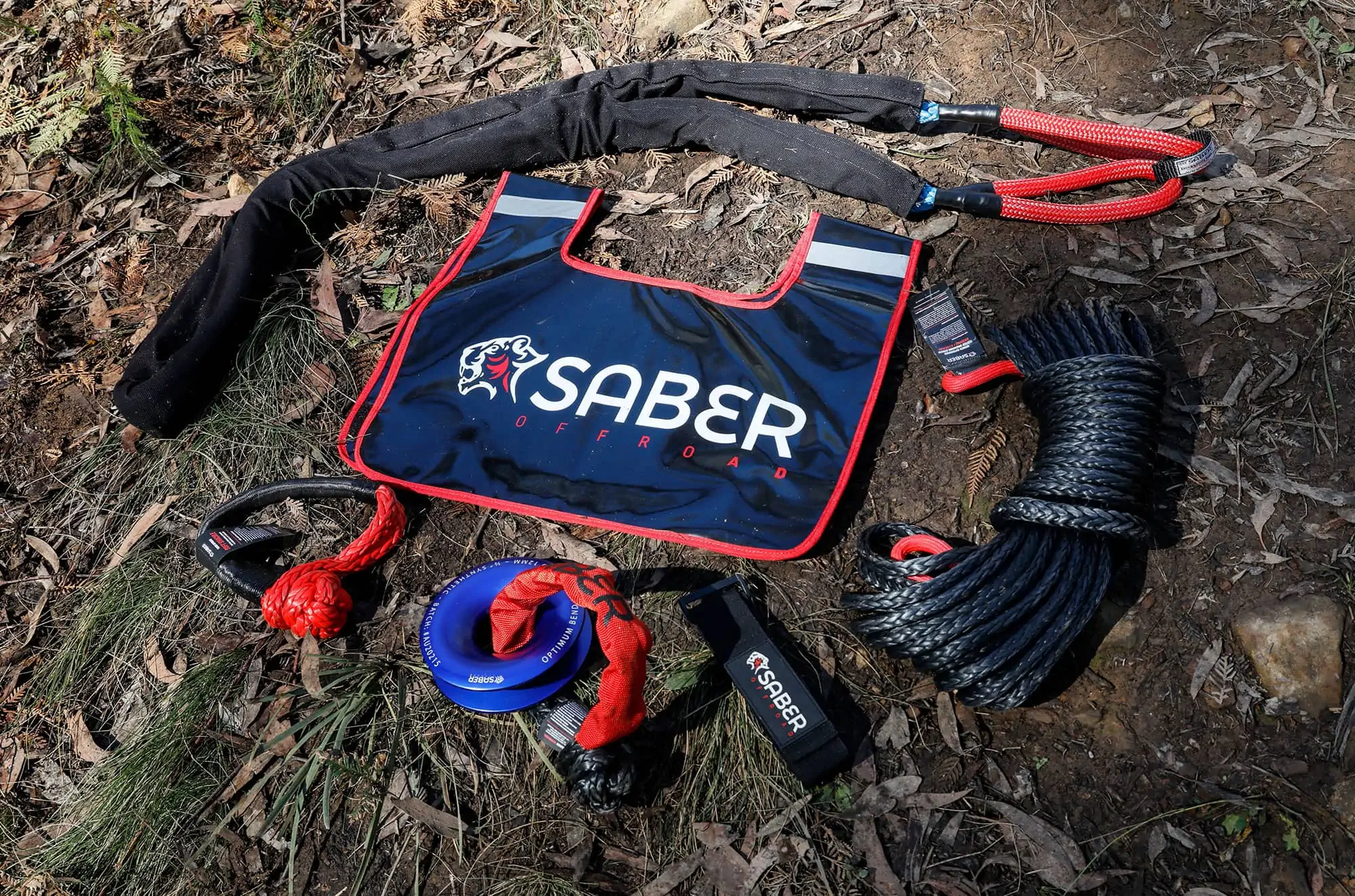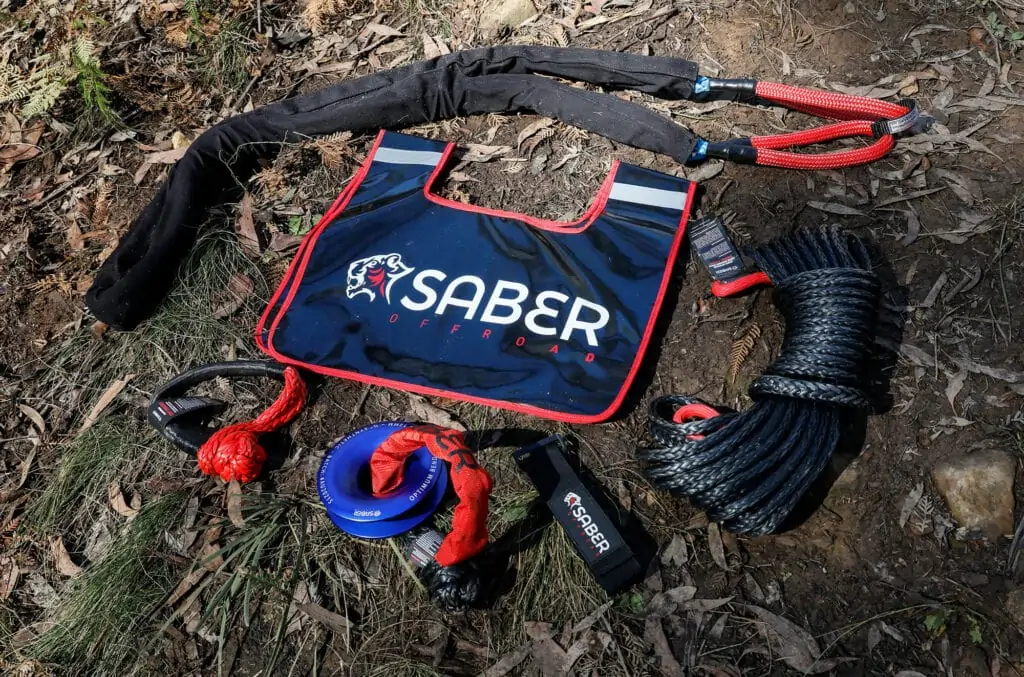 While a winch is an effective piece of offroad recovery equipment, to create a safe winch recovery scenario you will need a number of good quality components that have been designed to work together. 
If a winch is part of your recovery kit, you will need these essentials:
Not all situations call for a winch and vehicle may not have a winch. While a winch can be handy, they may not always be suitable for the recovery situation.
Recovery using kinetic rope is one of the most dangerous forms of recovery and it is important that you and your vehicle are ready for that scenario. To prepare, you should always ensure that your vehicle has rated recovery points and that you have knowledge on how to use a kinetic rope.
If your vehicle doesn't have a winch, you will need to carry: 
While many off–road drivers build up their kits over time, purchasing a complete 4WD recovery kit with all the items you need will ensure you have the gear for any recovery situation.
However, bigger is not always better. When it comes to kinetic energy ropes and when selecting the right kit, you should look for a rope that has a minimum breaking strength of 2-3x the weight of your loaded vehicle. When it comes to shackles, extension ropes, utility ropes and the like, it is always best to look for breaking strengths higher than that of your kinetic rope or winch.
Offroad recovery kits vary in size and complexity allowing you to choose a solution that is best suited to your 4WD. 
The Saber Offroad 4WD recovery kits have been created to ensure you have everything you need to perform your next recovery safely.  We offer three main types of recovery kits in a range of weight solutions including:
Our Kinetic Recovery Kits include kinetic rope and soft shackles to ensure you are able to connect a kinetic rope to both vehicles as long as they have suitable rated recovery points. 
4K Offroad Kinetic Recovery Kit 
8K Offroad Kinetic Recovery Kit
12K Offroad Kinetic Recovery Kit
If you have rated recovery points with square edges, our Heavy Duty Kinetic Recovery Kits with bound shackles will be the ideal solution, with the Technora binding offering truly cut-resistant protection to the rope.
 8K Heavy Duty Kinetic Recovery Kit
12K Heavy Duty Kinetic Recovery Kit
16K Heavy Duty Kinetic Recovery Kit
22K Heavy Duty Kinetic Rope Kit
The Saber Offroad Ultimate Recovery Kits are a full winching and kinetic recovery kit for almost any situation. The Ultimate Recovery Kits include kinetic recovery rope, soft shackles and soft shackles with sheaths, winch extension rope, recovery ring, utility rope, winch damper and gloves.
Winch Recovery Kits
For those that already have a kinetic rope option, we also offer an additional kit for winch recovery: