Engineered in Australia, Designed to explore the world.
at Saber Offroad, we produce recovery gear that's safer, smarter and stronger.
Australia has a rich tradition of developing world-class off-road accessories. Saber Offroad was born to stand out from the crowd and make the best off-road recovery products available not just in Australia, but anywhere. The Saber Offroad range delivers our customers superior quality, value for money, user-friendliness and, above all safety.
We specialise in recovery products…the sort of things you'll only ever need when you're stuck and so we work harder to make sure they perform when you need them most. All of the recovery products at Saber Offroad are designed and independently tested here in Australia.
Here at Saber, we test all of our products to their limits and beyond. The vast majority of our gear is tested to destruction in a NATA (National Association of Testing Authorities) Lab. We also take our gear into the real world to make sure it will work in the harshest conditions we can find.
You'll see batch numbers and contact details on all our products and that's your way of knowing we've tested them to destruction. More than that, our products meet all applicable standards and are always labelled accordingly. We want you to be as confident in our products as we are.
Putting our products through their paces in both the lab and out in the field is just one part of our safety story. Our designs mean we want to cut down weight and reduce risk to you. And that means, eliminating as much metal as possible from the recovery process. There have been way too many horror stories of broken bow shackles flying through the air after failing in a recovery situation and injuring (or much worse) drivers and/or bystanders. And that's why we favour soft shackles and have pushed our engineers and field testers hard to develop the strongest soft shackles possible. Indeed, here at Saber Offroad, we stand behind the strength and safety of our products.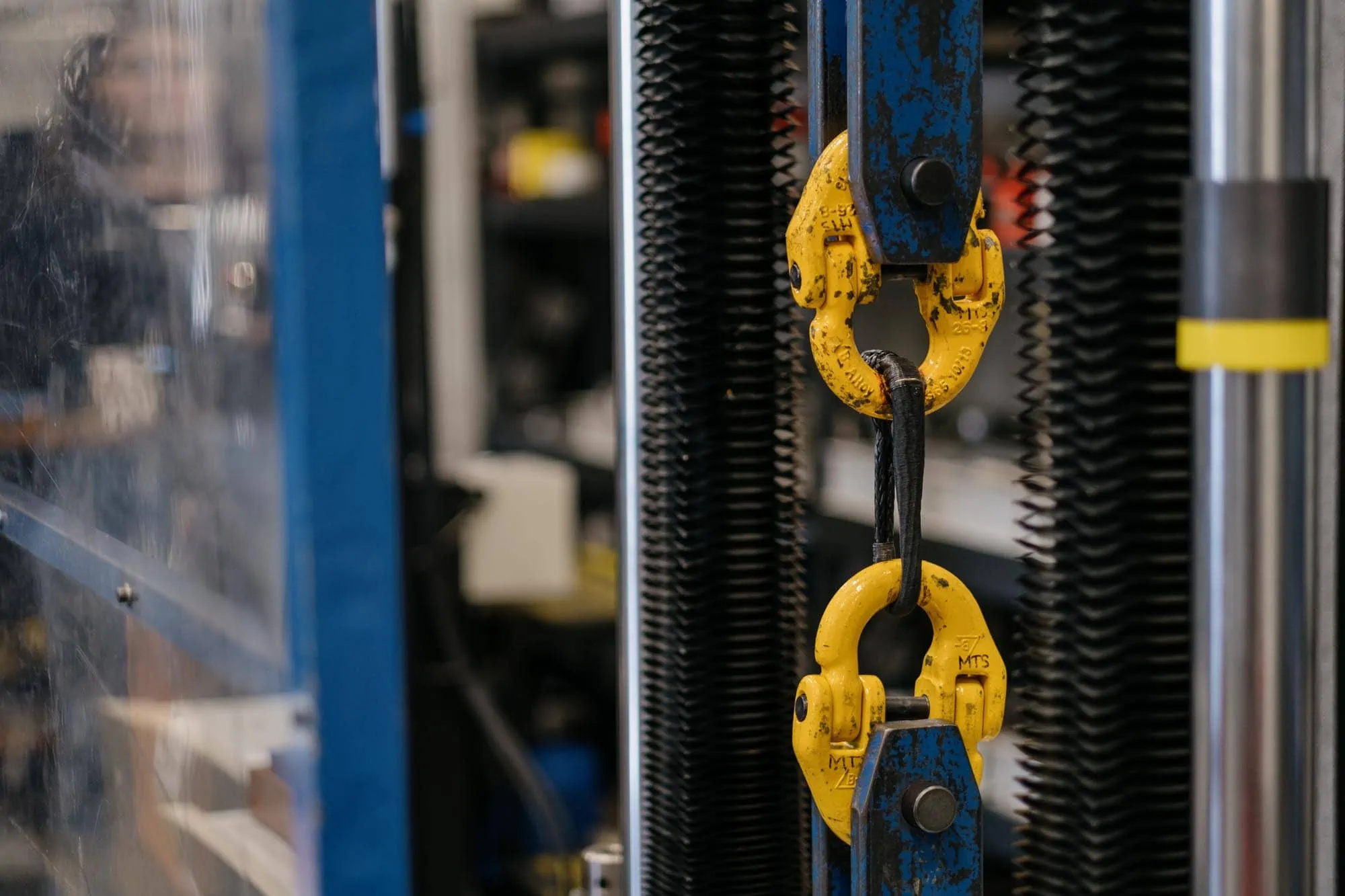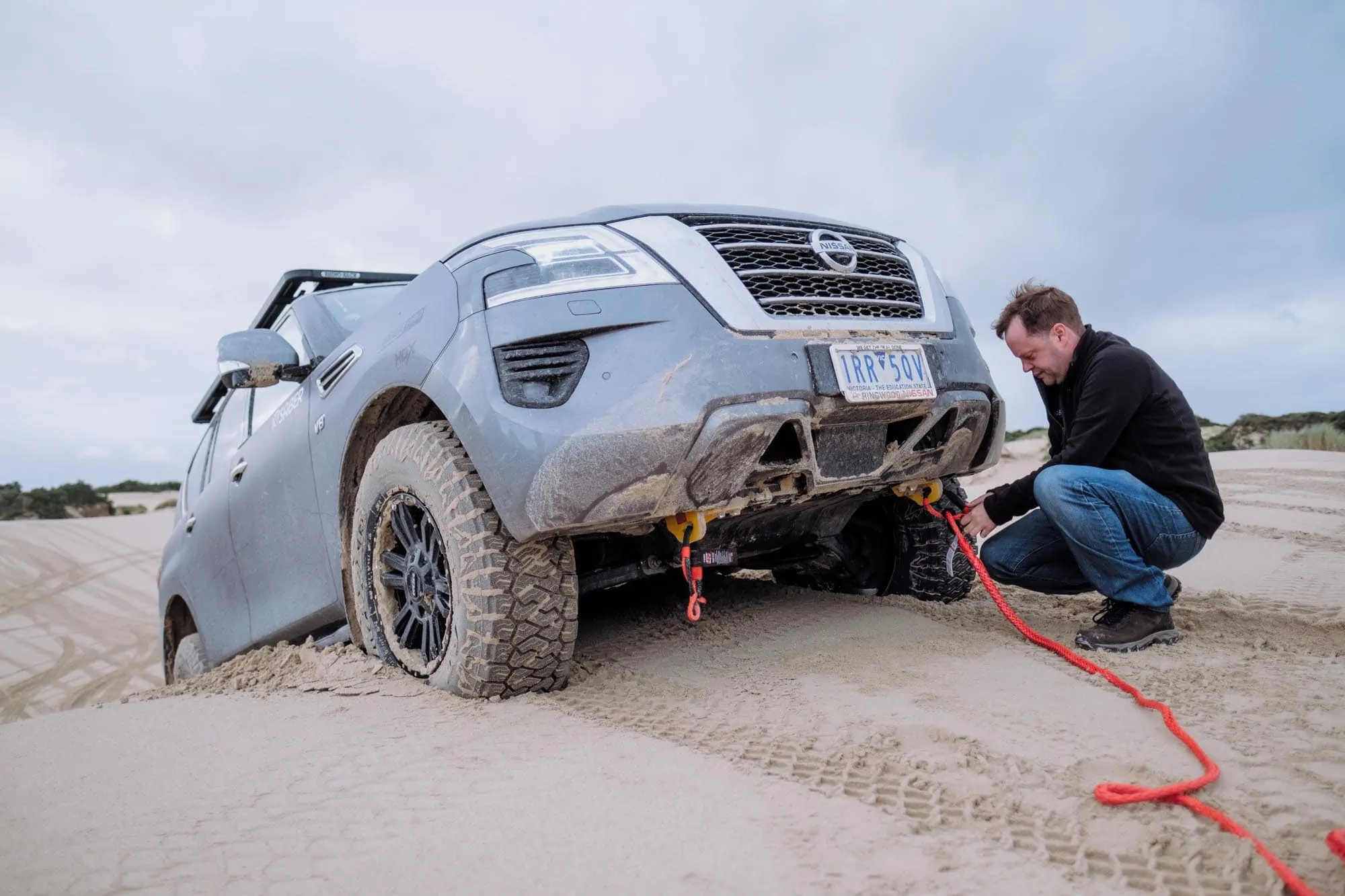 Our research and development team have worked hard to produce the world's best recovery gear. Things like coatings on our ropes through to the metals we use in our accessories have been researched and selected because they're the best solution for the job.
And, where it doesn't exist or we don't believe it's up to scratch, we'll research and develop our own, like our Saber Pro Fibre.  This proprietary fibre has allowed us to make products that are the toughest on the market. And, because we're stronger together, we work closely with the team at the Australian Automotive Innovation Centre (AIC) and our NATA testing labs to gives us access to first-rate testing machinery and engineering excellence to assist in the development of world-class products.
Our aim is to make sure our products are the strongest and longest lasting in the market. That's why we spend so much time researching and testing materials or developing our own, like the Saber Pro Fiber. From the design of knots used on our soft shackles, through to bend radius on our recovery rings and more, we are constantly improving our products to make them the best in the world.
The reason we research, develop and test so much is because we know our gear needs to perform in the harshest recovery situations, that's why we make sure our products work well beyond their rated capacities to give you peace of mind.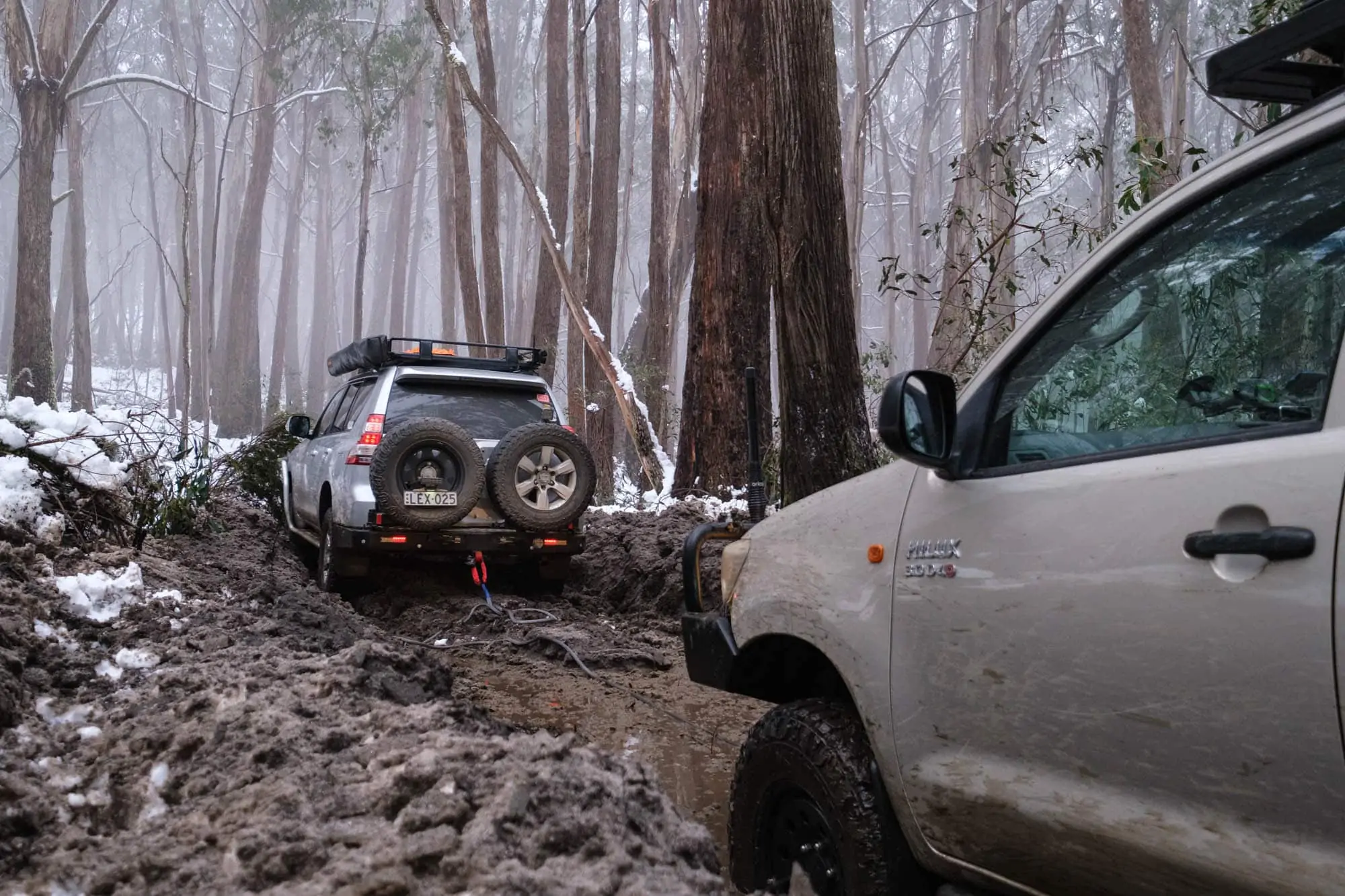 Subscribe to the Saber Newsletter